Click here to view original web page at www.bloomberg.com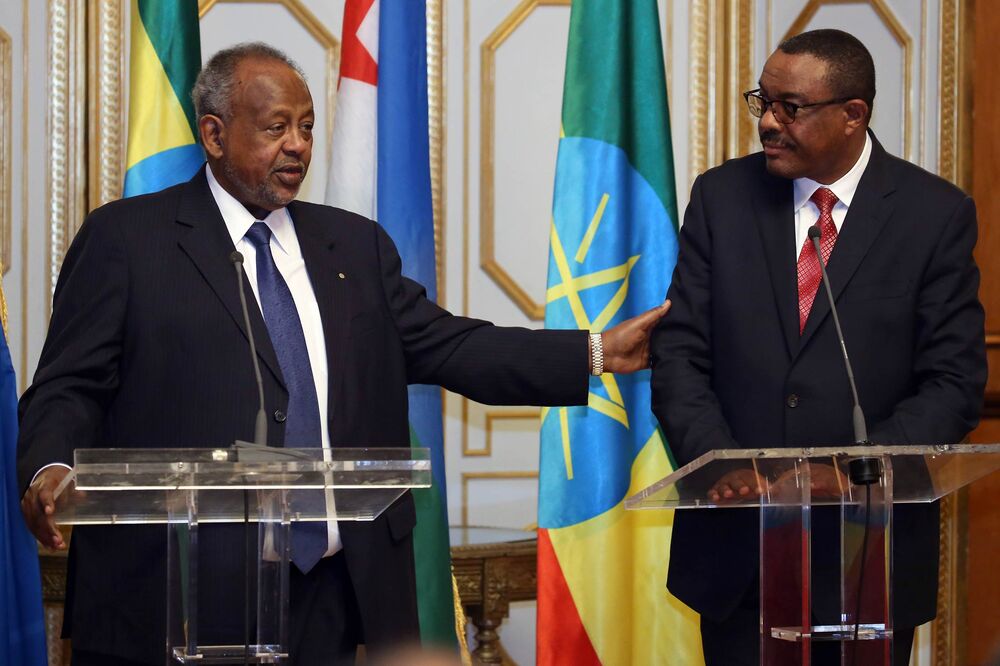 Djibouti and Ethiopia agreed to simplify cross-border trade, a sign of deepening ties between the tiny nation on the Red Sea and its landlocked neighbor, one of Africa's fastest growing economies.
The two countries agreed on streamlining customs procedures and using new technology for cross-border payments, among other measures, Djiboutian Finance Minister Ilyas Dawaleh said Friday by phone from the Ethiopian capital, Addis Ababa, where the pact was signed. He described the deal as involving "the soft part of economic integration."
Ethiopia and Djibouti have "integrated ourselves" through railways, power, telecommunications and fiber optics, Ethiopian Prime Minister Hailemariam Desalegn told reporters Friday in Addis Ababa after talks with Djiboutian President Ismail Omar Guelleh. "Djibouti is the main port for our transactions and trade. We are also a source of income for Djibouti. We can either die or survive together."
A Chinese-built railway linking a suburb of Addis Ababa with a port in Djibouti is one of the concrete signs of the two countries' strengthening ties. "A few small details are remaining" and the line will be completed in two months, Dawaleh said, without providing further details. China's army is establishing its first overseas base in Djibouti, which already hosts U.S. and French forces, among others.
Ethiopia and Djibouti also agreed on creating a committee headed by their finance ministers to reduce red tape and signed a pact on extradition and mutual legal assistance for criminal matters.
The countries didn't have a "proper legal framework to deal with bad practices," such as human trafficking and illegal immigration, Dawaleh said. Asked whether this could lead to the extradition of Ethiopian government opponents who might arrive in his country, Dawaleh said Djibouti has "no intention to look into Ethiopia's internal affairs."
Click here to view original web page at www.bloomberg.com