Click here to view original web page at www.independent.co.uk
Born Jules Shungu Wembadio Pene Kikumba on June 14 1949, Globally known as Papa Wemba
Brought Congolese rumba (soukous) to the global stage.
Underwent a spiritual conversion in a French jail,  On his album Somo Trop (released in October 2003). On the song "Numéro d'écrou", he recalled the day "God" paid a visit to his cell.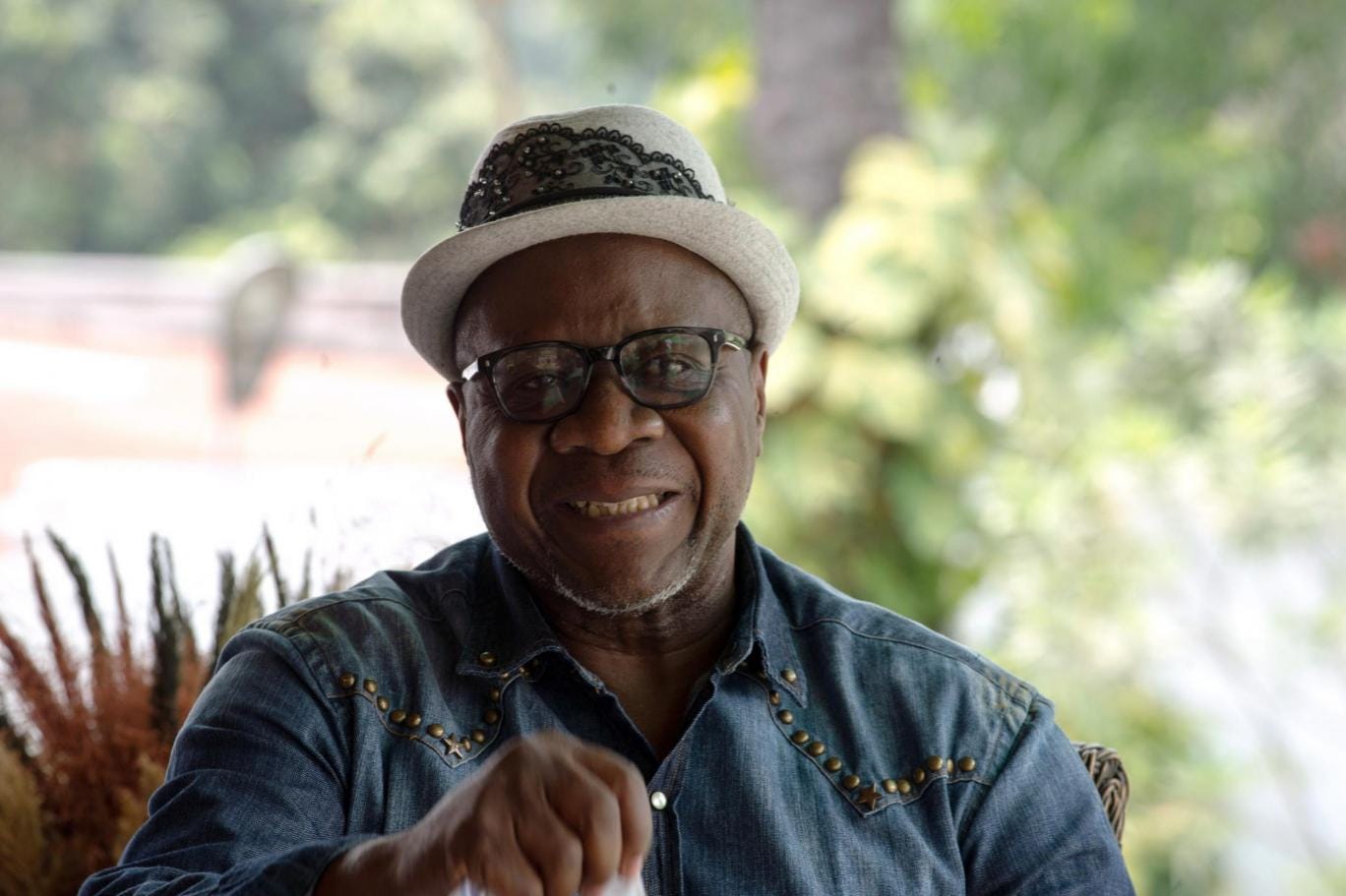 Congolese singer Papa Wemba has died after collapsing on stage in Abidjan in Ivory Coast.
He is one of Africa's most popular musicians and a leading figure in the World Music scene.
A video from the concert shows the musician slumped on the floor while the dancers carry on performing unaware of what is going on.
Wemba, whose real name is Jules Shungu Wembadio Pene Kikumba, was pronounced dead on stage after singing his third song, according to reports in Congolese publication Radio Okapi. The cause of death is currently unknown.
He was performing at Festival Des Musiques Urbaines D'Anoumabo.
Known as the King of Rhumba Rock, Wemba rose to fame in his twenties and went on to gain global and Francophone attention. He has toured with Peter Gabriel and sung with Stevie Wonder.
In 2004, Wemba was arrested at his home in Paris and convicted for taking part in an illegal immigration scam. He spent three and a half months in prison and later claimed to have experienced a spiritual conversion in prison. In the song 'Numéro d'écrou' on his 2003 Somo Trop album, he recounted the day God paid a visit to his prison cell.
Click here to view original web page at www.independent.co.uk